We are studying molecular mechanisms of chordate evolution and adaptation through comparative functional analysis of developmental genes in the "living fossil" amphioxus and a variety of frog spieces. We are also studying genomic and epigenomic mechanisms involved in organ regeneration and genetic diseases by generating a variety of genetically modified pipid frogs using leading-edge technologies, such as high-throughput transgenesis and genome editing.
Molecular evolution of developmental genes driven by whole genome duplication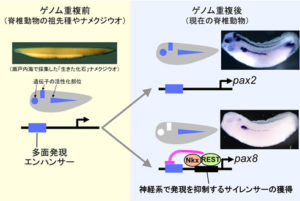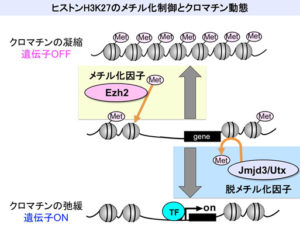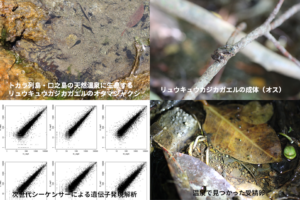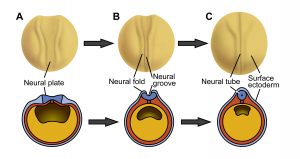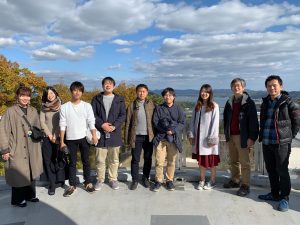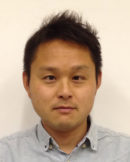 Assistant Prof.: Takeshi Igawa Ph.D.
リンク
Profiles of Faculty and Research Scholars*

Technical Staff, Nanoka Suzuki
*Contact address, educational and research activities of the staffs are referable in Profiles of Faculty and Research Scholars.
Mikio Tanouchi(D2):ツメガエルを用いた機能低下型突然変異の研究
Nusrat Hossain(D1):
Yushi Ou(M1):
Shiori Kawasaki(B4):
Yusuke Sakaguchi(B4):
Yuka Asaeda(B3):
Hinako Kato(B3):
We are using dry and wet leading-edge technologies in our research, which include next-generation sequencing, comparative genomics, high-throughput transgenesis, genome editing, bio-imaging with fluorescent proteins, chromatin immunoprecipitation, etc. Feel free to contact us, if you are interested in leading-edge genome evolution studies, molecular ecology of wild amphibian species, or basis of human genetic diseases.